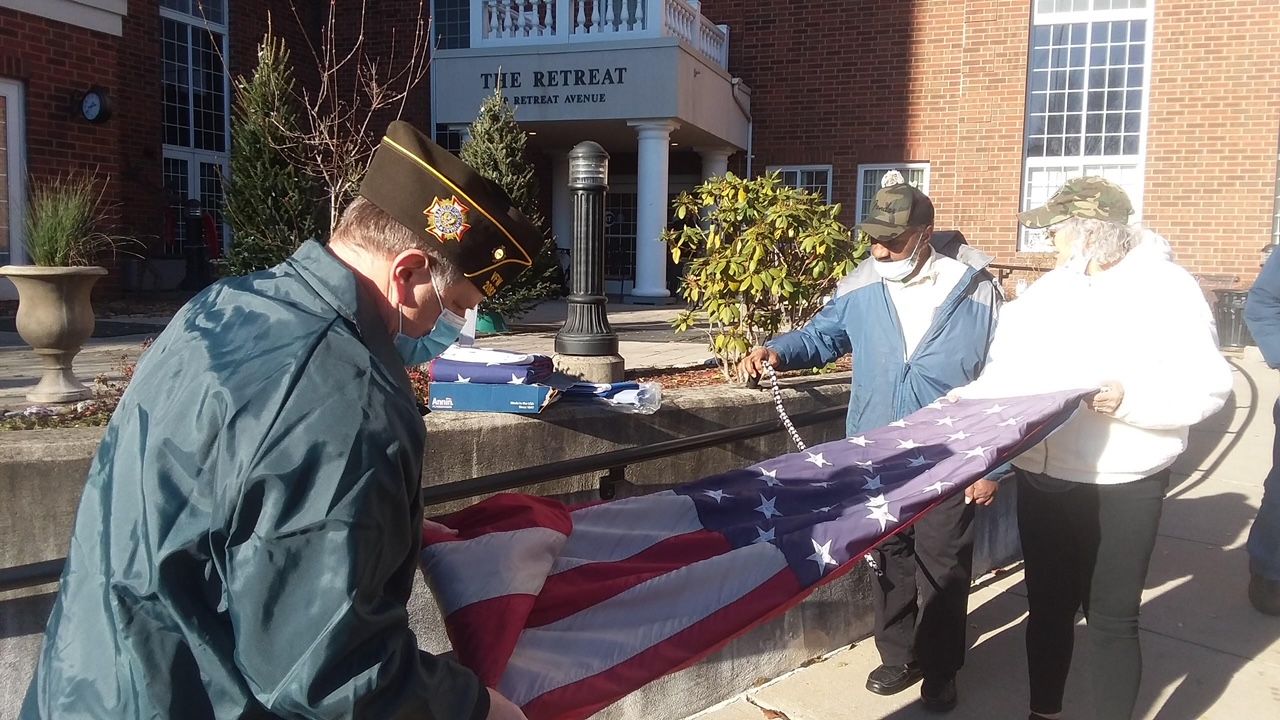 Luis Fontanez, the new director at The Retreat, an assisted living facility in Hartford for seniors, contacted us because of complaints from resident veterans about the condition of their American and state flags. He had already purchased the new flags but wanted to add some ceremony to honor the veterans at the facility, so he was hoping someone from the post could come out.
Two Marines who served in Vietnam and the wife of a veteran participated in the lowering and folding of the old flags and the raising of the new flags. The director made sure there was a recording of the National Anthem for the raising and then one of the Marines led everyone else in the Pledge of Allegiance.
Because of the cold and the COVID lockdown, some residents watched from either the doorway or from their rooms.
Click
here
to see the photos of this event.